Hey!
I'm glad you are here.
My name is María Luján, and I am the founder of Chain Cult.
Chain Cult is an ethical brand for jewelry and accessories in which I design and produce all pieces by hand and with passion.
I believe that ethical fashion and ethical consumerism is possible and necessary, that's why I try to work as sustainably as possible. I use environmentally friendly and cruelty free materials. I love recycling and up-cycling, and all my designs are built to last.
I also make regular solidarity campaigns in which part of the income is donated to organizations. You will find them under 'Products'.
A fun fact is that I am a happy goth and music has always been a big part of my life, so I took the liberty of naming my designs after post-punk songs. The first bunch are from Siouxsie and Banshees in memory of my dear brother Wolfi who introduced me to the band when I was a kid and who inspired me to do jewellery, although he never got to see it.
I hope you enjoy my designs as much as I enjoy making them!
Don't hesitate to contact me if you have any questions, suggestions or if you'd like to collaborate together.
Thanks so much for stopping by!
Love,
María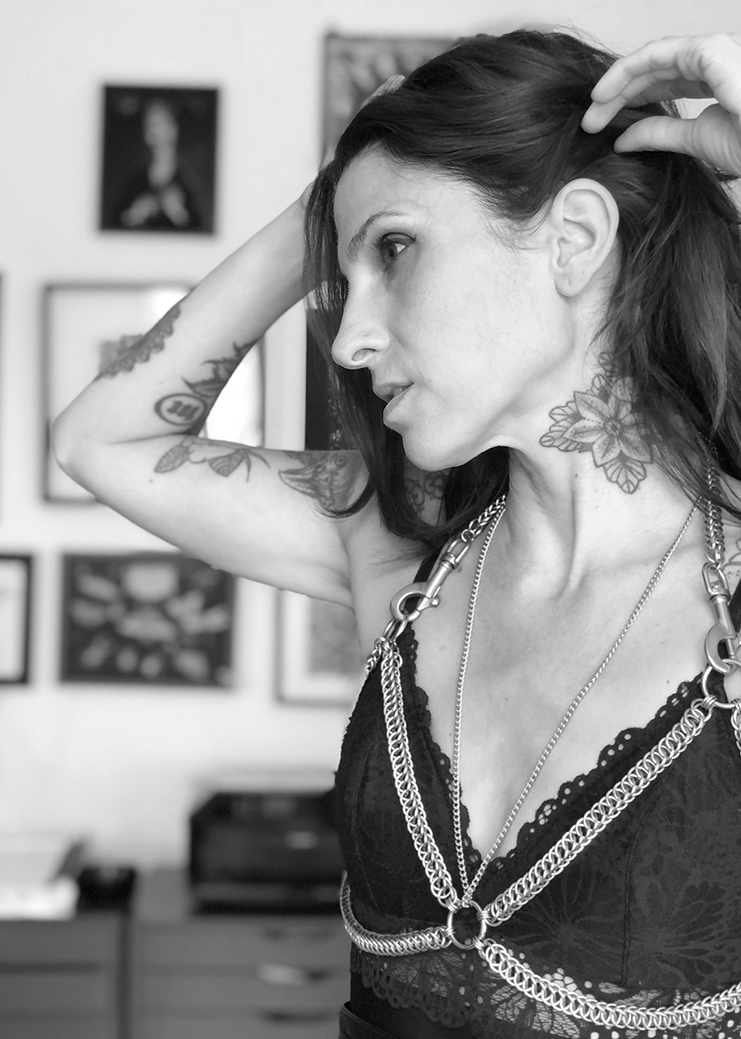 ABOUT ME
I am a chainmaille jewelry designer, creative director and paper artist, from Madrid (Spain) based in Berlin.
Born in a family of artists and cartoon animators, I grew up surrounded by drawings and pencil shavings.
I studied graphic design, traditional animation, 3D and illustration.
After my studies, I worked as a creative director for private clients, agencies and companies such as Audi, O2 or DGT, and as a graphic design teacher -work that I combined with personal paper art projects.
Soon I realized about the importance of business and working ethics, and decided to turn my carrer around and founding an artistic space which included art classes, exhibition space, screen printing, coworking and artistic events, creating a community of creative people to share knowledge, experience and to find inspiration.
In 2020, I sadly closed my company due to the COVID-19 crisis, which lead me to take a new path and create the brand Chain Cult based on my personal values.