Hi!
I'm glad you are here.
My name is María Luján (Meri) and this is my brand for chainmail jewelry in which I design and produce all pieces myself.
I believe in ethical and slow fashion, so I work as sustainably as possible and use environmentally friendly materials free of animal cruelty. My aim is to make stunning jewelry that will last you lifetime.
I also enjoy reworking and upcycling clothes and accessories, which you can find on this website. Remeber that those are unique pieces, so you must be fast to get your hands on them!
All my designs are named after post-punk songs because music is very important in my life. I bet you can guess what my favourite bands are!
I hope you enjoy my designs as much as I enjoy making them.

Thanks for stopping by!
Meri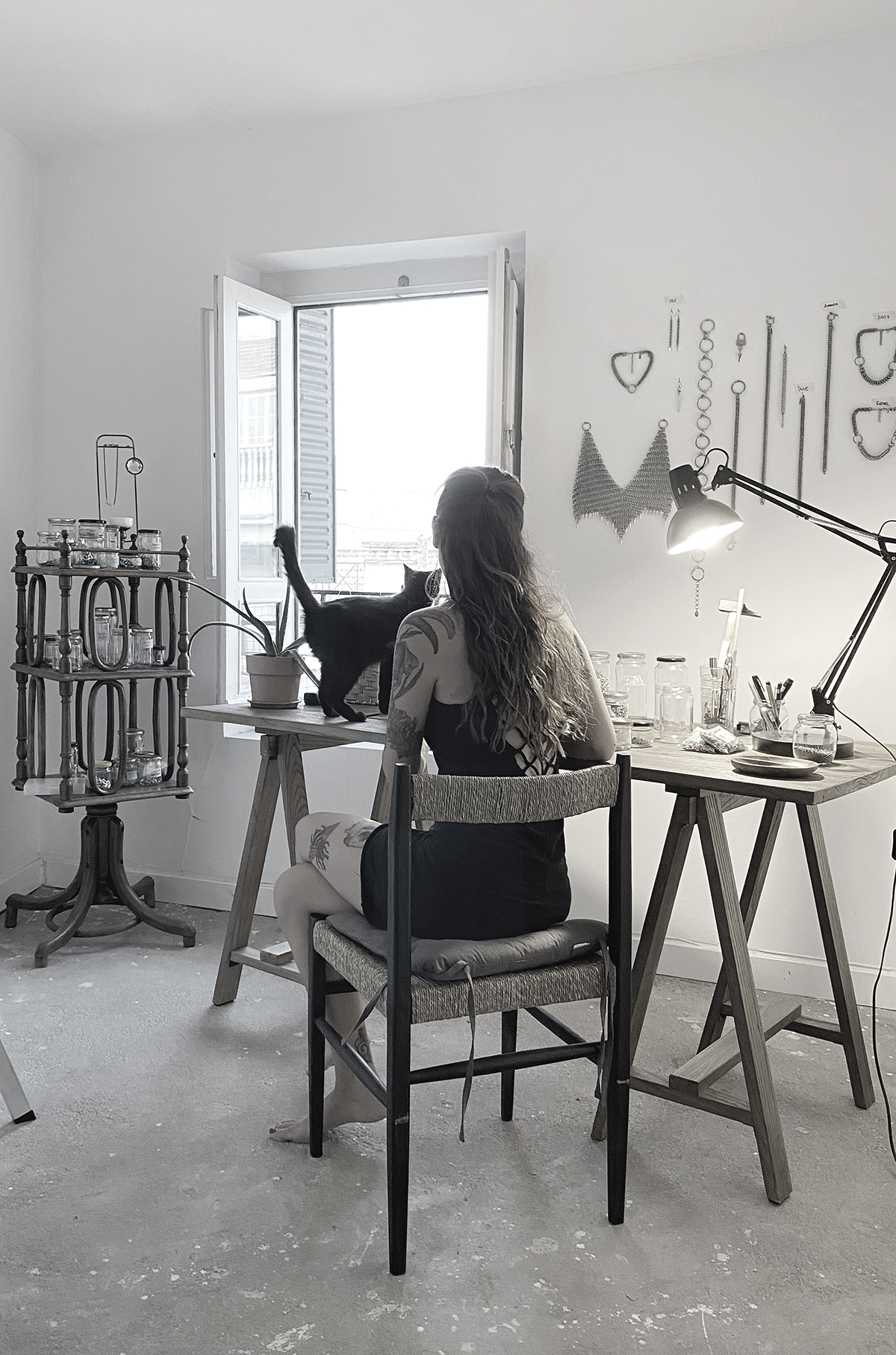 🖤
This project is dedicated to the memory of my dear brother Wolfgang Krug, who inspired me to create this brand.